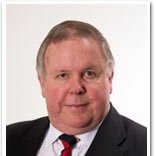 It is with much sadness and a heavy heart that we announce the death of our dear friend and colleague, Philip Marshman.
As many of you know, Philip had been suffering from a lengthy illness over the last year or so, to which he finally succumbed on Saturday.
Philip was a valued and loved member of the LBW family who made a substantial contribution over many years to the Firm, clients and staff, and for this he will not be forgotten.
Rest in Peace, Philip.